The weekend we have spent to made all things ready for the holidays. So we made our Advent wreath, put the lights one and decorate the rooms. At Friday we went to a Christmas market in Alzenau, its a smaller town in our near. The Christmas market was very nice and not too much people there at this evening. You shouldn't go there at Sunday, it is too much.

At Saturday we made our Advent wreath and also the one for my mother. Than we went to the garden and put some lights on the trees and some lighting figures at the ground.
And yesterday we made the lights into the windows and decorate the rooms. Was a lot of work, but I love this time of the year.
Only the weather could be more like winter, it is really warm here and we have only rain today. Later I must go and bring my brothers horse into the staples. If it is stop raining at this time, I will make some photos of her.
Here are now some photos of the things we done at the weekend. First our Advent wreath.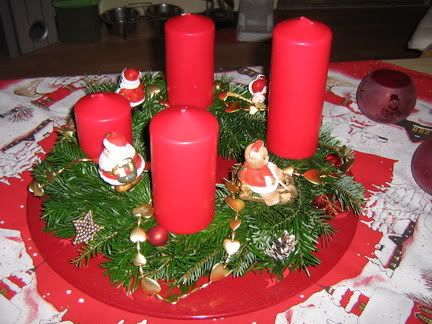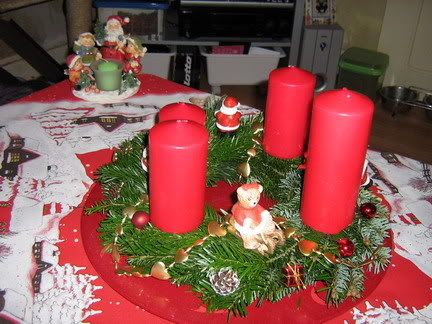 Than the one for my mother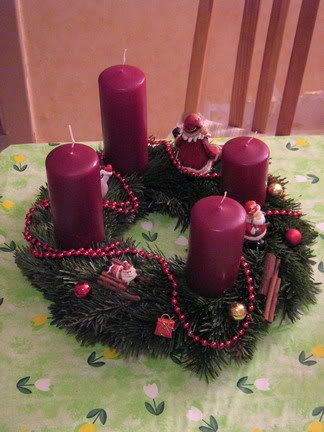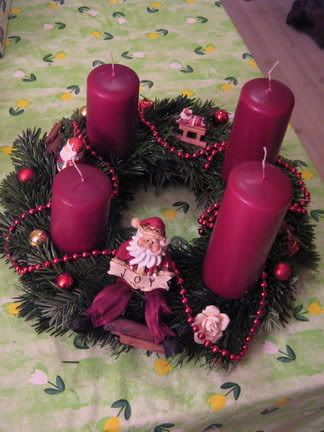 This we made for us. We also made some like that for the graves we have to look for.